Bird Sanctuary: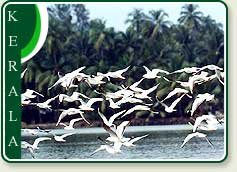 The village of Kumarakom is located on the bank of the Vembanad Lake is a cluster of little islands and this small water world is part of the Kuttanad region. The Kumarakom bird sanctuary here, which is spread across 14 acres, is a favorite haunt of migratory birds and an ornithologists paradise. Egrets, darters, herons, teal, waterfowl, cuckoo, wild duck, and migratory birds like the Siberian stork that live there in flocks fascinate the visitors. In addition, you can get thrilled of the native kingfishers ablaze in psychedelic colours, experience a walk under rookeries of egrets and night herons or lone golden-backed woodpeckers and even delight in the acrobatics of the paradise fly-catchers. The best way to watch the birds of the Kumarakom sanctuary is a boat trip round the islands.



Vembanad Lake Tour: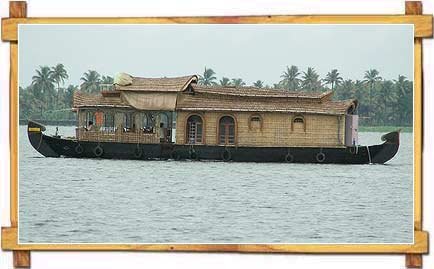 An enchanting picnic spot not too far away from Trivandrum , Kumarakom is a backwater tourism destination, where one can boat, fish and just watch the Kerala countryside. Kumarakom on the Vembanad Lake is fascinating. Interspersed with lush green mangrove forests, paddy fields that stretch out far into the horizon and rows and rows of coconut palms that criss-cross the backwater canals, the little village of Kumarakom is in reality a group of a boat ride into the countryside can offer a close look at the life in the villages. one can see fishermen moving around the lake with country boat while womens in neck deep water searching for Karimeen fish. One can cruise down the Kumarakom backwaters in houseboats, which have a living room, a bedroom, a bath and a private sit-out for passengers. A number of these houseboats are joined together to become boat trains to facilitate larger groups of visitors.

Pathiramanal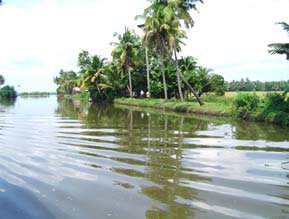 Located on the the border of Kottayam and Alapuzha. The name Pathiramanal means Sands of night which is 10 acre island on the backwaters and is home to many rare varieties of migratory birds from different parts of the world.This little island on the backwaters is a favorite haunt of hundreds of rare migratory birds from different parts of the world. The island lies between Thaneermukkom and Kumarakom, and is accessible only by boat. The scenic beauty of both sides of the lake as well as that of the island is mind blowing.